Events Calendar
Due to the request of the Japanese government, temporary closures of tourism facilities and postponements of certain events will be enforced in Yokohama in order to minimise the spread of the new coronavirus (COVID-19).
Please visit the event organizer's website or contact them directly to find out if the event is available.
Yokohama is a city buzzing with a wide range of events and festivals throughout the year. There are dazzling fireworks displays, mouth-watering culinary fairs, colorful flower shows, mini-concerts and so much more. Here's a look at the best events the city has to offer. Find more events on our Yokohama Visitors Guide.
Download this year's annual events calendar from below.
January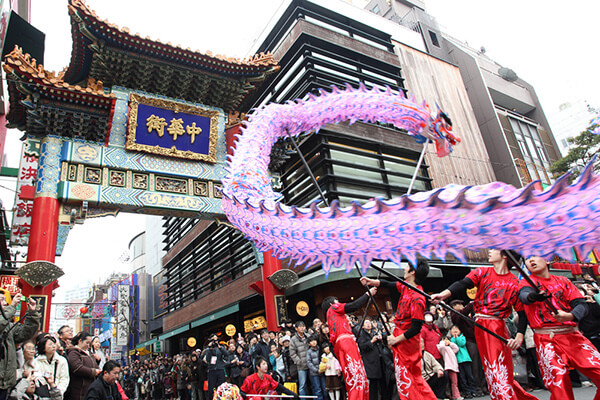 Sankeien Garden New Year Event
Detail

"Kakushokaku," the historic building located in the Garden will be open for public during the New Year's holidays. The traditional Japanese cultural performances will be held during this period.

Dates

Jan. 1 - Jan. 3

Venue

Sankeien Garden

Contact

Sankeien Garden045-621-0634
Chinese New Year
Detail

The countdown of Chinese New Year starts with exploding firecrackers, followed by the boisterous pomp of Chinese lion & dragon dance, parade, Chinese acrobats, and a classic Chinese opera.

Dates

Jan. or Feb. (*Chinese New Year)

Venue

Yokohama China Town

Contact

Yokohama China Town045-681-6022
Photo Yokohama
Detail

"PHOTO YOKOHAMA" is a series of events that is related to photos and images and it is held from January to March all over Yokohama. Yokohama, being the birthplace of commercial photographs in Japan and rich in attractive photo spots, is the best place for providing opportunities to get familiar with the culture of photos and images.

Dates

Early Jan. to Late Mar.

Venue

Various places in Yokohama City

Contact

Early Jan. to Late Mar.03-3545-8131 (Weekdays only 10am to 5pm)
February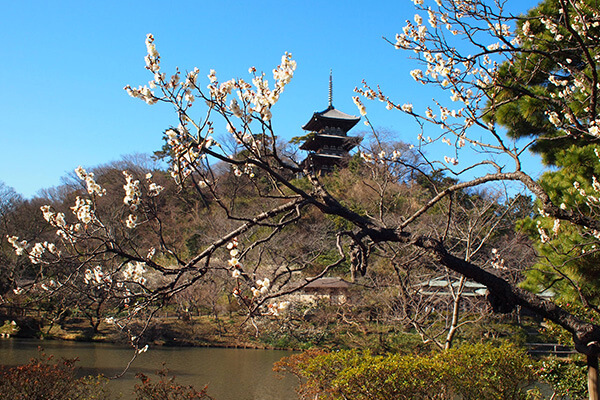 March
April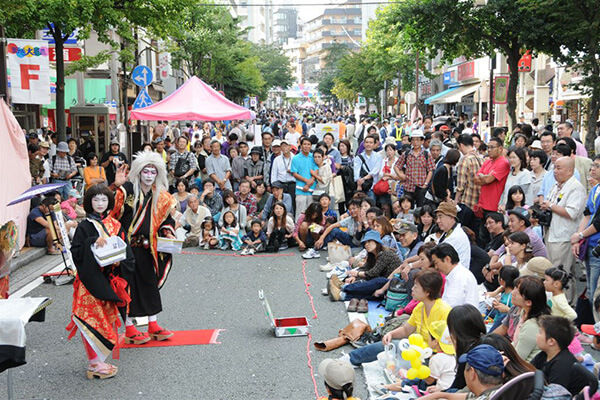 May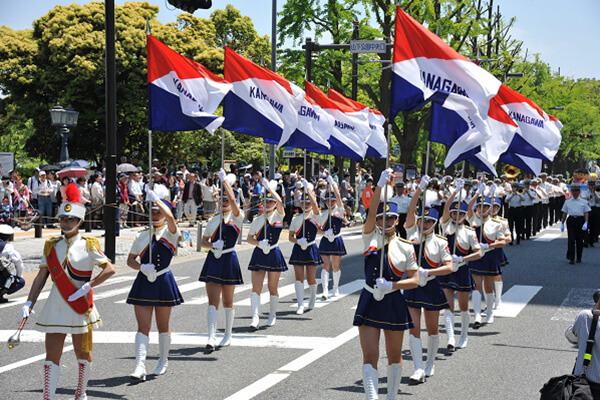 June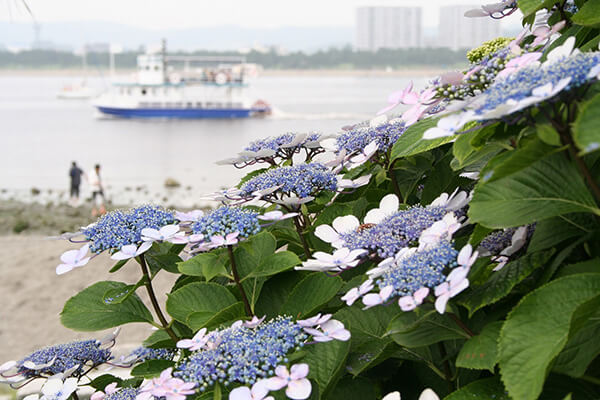 Yokohama Port Festival
Detail

A festival celebrating the opening of Yokohama port. The main site of the festival is at Rinko Park in the Minato Mirai 21 area. On the seaborne area, you can board the ships where there are test-ride events. On land, there will be music concerts and performances. You may also enjoy a collaborative spectacle of fireworks with sounds and laser.

Dates

Early Jun.

Venue

Rinko Park and Seaborne Area

Contact

Yokohama Port Festival Executive Committee045-212-5511
Hakkeijima Hydrangea Festival
Detail

During the festival, you can see 20,000 hydrangeas in full bloom on this manmade island, the most you can find anywhere in Kanagawa Prefecture. There are numerous hydrangea-related events, including the Hydrangea Stamp Rally, tea ceremony, photo exhibitions, and restaurants offering specialty menus. There will also be a "Bayside Market ~Hydrangea Fair~," with sweets which are associated with hydrangea and special dishes only offered during the festival.

Dates

Mid-Jun. to Early Jul.

Venue

Hakkeijima

Contact

Hakkeijima Hydrangea Festival Executive Office045-788-9778
Mois de la France à Yokohama (Yokohama France Month)
Detail

Since 2005, the month of June in Yokohama is dedicated to France. During the Yokohama France Month, the city of Yokohama turns into France with a variety of events on art, music, and food. Experience the French culture through the art exhibitions, gastronomic events, film programming, concerts, and much more.

Dates

Early Jun. to Late Jun.

Venue

Various places in Yokohama City

Contact

Institut Français Yokohama045-201-1514
July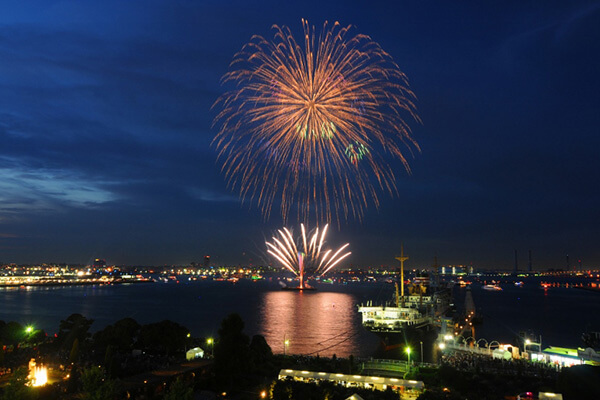 Yokohama Sparkling Twilight
Detail

Yokohama Sparkling Twilight is a summer tradition in the port city of Yokohama.The Sparkling Fireworks show is being held over two days; the combination of music and fireworks provides a superb climax to the Yokohama Sparkling Twilight event. Yokohama Sparking Twilight also incorporates a number of other special activities, including the Sparkling Parade, a parade of mikoshi portable shrines from every district in Yokohama

Dates

Mid-Jul. *For 2020, it will be held in Sep.

Venue

Yamashita Park, the offshore of Yamashita Park, and the surrounding area

Contact

Yokohama Sparkling Twilight Executive Committee045-681-2353
Yokohama Asahi Jazz Festival
Detail

Asahi Jazz Festival gives many opportunities to play and perform for amateurs.

Dates

Late July

Venue

Children's Nature Park Baseball Field

Contact

Asahi Jazz Festival Executive Committee045-304-9000(From Nov. 2019)
August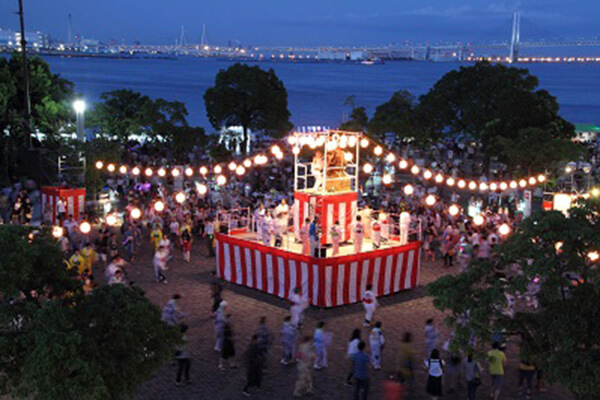 Kanteitan (Guan Yu Festival)
Detail

"Kanteitan" is a ritual and ceremony celebrating the birth of Guan Yu, a popular Chinese general who played a significant role in the Chinese classic, "Three Kingdom Saga." Starting with a solemn ritual, China Town then burst into colors with a procession, Chinese lion & dragon dance, and classic Chinese dances and operas.

Dates

Early Aug. (June 24th in the Lunar Calendar)

Venue

Yokohama China Town

Contact

Yokohama China Town Kantei-byo045-226-2636
Minato Mirai Bon Odori Dance Festival
Detail

The Bon Odori (Dance Festival) is Minato Mirai's summer tradition. At the venue, a full-scale yagura (raised platform) is built, with shops and beer gardens opened, along with en-nichi (fair booths).

Dates

Mid-Aug.

Venue

Rinko Park

Contact

PACIFICO Yokohama045-221-2155
Kanazawa Festival Fireworks
Detail

It is the firework festival in the southern part of Yokohama, Kanazawa-ku. It takes place in the end of summer season at the Yokohama's one and only swimming beach, Marine Park (Umi-no-Koen). 3,200 bursts of fireworks will be launched into the air.

Dates

Late Aug.

Venue

Marine Park (Umi no Koen)

Contact

Kanazawa Ward Office045-788-7801
September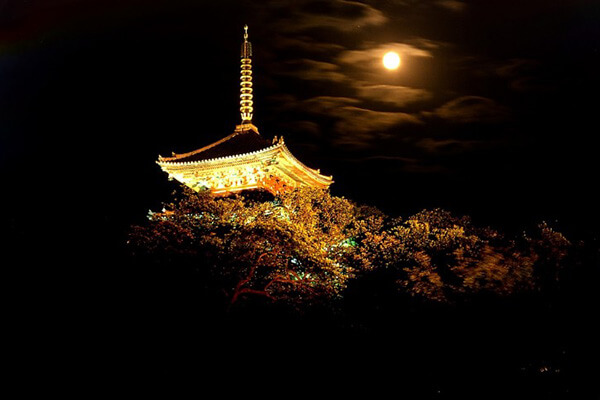 October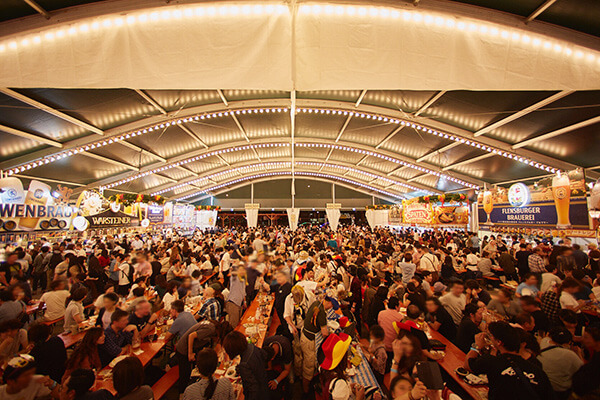 November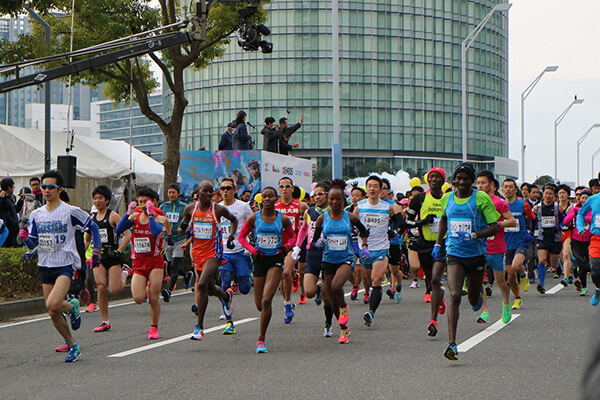 Yokohama Chinatown Food Festival
Detail

Food festival at Yokohama Chinatown.

Dates

Month of Nov.

Venue

Yokohama China Town

Contact

Yokohama China Town 045-681-6022
Yokohama Marathon
Detail

The Yokohama Marathon is the third-largest marathon event in Japan in which members of the general public can take part, after the Tokyo Marathon and the Osaka Marathon. The Yokohama Marathon will use a course that passes many tourist spots, with the latter half of the course also including part of an expressway.

Dates

Early Nov.

Venue

Start: Minatomirai Ohashi Bridge, Goal: Pacifico Yokohama

Contact

Yokohama Marathon Organizing Committee Administrative Office045-651-0666 (Weekdays 9:30am - 5pm)
Kotohira Otori Shrine Tori-no-ichi (The Rooster Fair)
Detail

Most of the outside stalls sell Kumade (rake-shaped good luck amulets) and Daruma (roly-poly papier-mache doll) acompanied by the sound of rythmic clapping, and the whole lively event is a constant reminder of the start of winter. The fair is full of people wishing for prosperous business and good maritime traffic.

Dates

Kotohira Otori Shrine

Venue

11月酉の日

Contact

Kotohira Otori Shrine045-231-3208
December