PACIFICO Yokohama North has successfuly attract more than 100 events!
Published:2/21/2020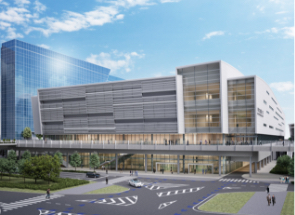 PACIFICO Yokohama, one of the largest convention complexes in Japan is delighted to report that its new convention facility "PACIFICO Yokohama North," scheduled to open in spring 2020, has already successfully attracted over 100 events, including international conferences and symposiums.
100 events confirmed between FY2020 and FY2023
In detail: 14 international conferences, 56 domestic conferences, 30 other events (business-related events, exhibitions, large-scale banquets, examinations, etc.)
Including 9 large business-related events, and 3 banquet events making full-scale use of the Multi-purpose Hall.
Some of the major international events confirmed
FY2020: IJCAI-PRICAI 2020, JCI World Congress 2020
FY2021: IEEE NSS-MIC 2021
FY2022: WCCM2022