"PACIFICO Yokohama North" will start its operation on 24th April, 2020.
Published:2/27/2020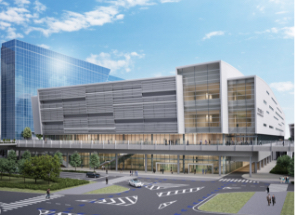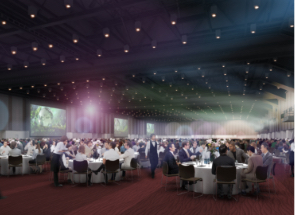 PACIFICO Yokohama North will open adjacent to PACIFICO Yokohama on 24th April, 2020.
The new facility will be built adjacent to the PACIFICO Yokohama Exhibition Hall, and plans include 42 large, medium, and small conference rooms in addition to the largest multipurpose hall (6,300㎡)in the country.
This multipurpose hall, which can be divided into as many as 8 sections depending on the required size and application, is an ideal space for hosting major corporate conventions.
It is also suitable for ceremonies, incentive travel events (training and incentive travel), trade fairs and exhibitions, new product launches, and large scale parties. The added facility, in combination with the current facilities, will allow the concurrent hosting of two large scale international meetings or academic conferences of up to 3,000 people.
【PACIFICO Yokohama North】
[opening date]
・24th April, 2020
[Facility details]
・6 levels + 1 underground level
・the multi-purpose hall of 6,300 ㎡
・42 large / medium / small – sized meeting rooms