CEDEC 2021 (Computer Entertainment Developers Conference) Held in Yokohama
Published:12/20/2021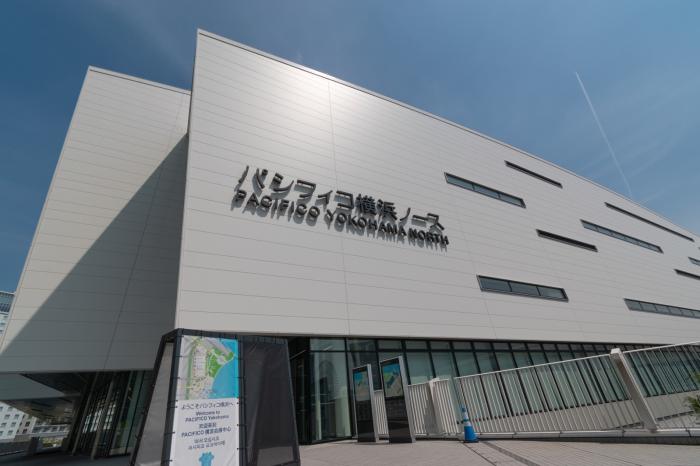 CEDEC 2021 (Computer Entertainment Developers Conference) was held at PACIFICO Yokohama North in Nishi Ward, Yokohama, from Tuesday, August 24 to Thursday, August 26, 2021. To limit the spread of the coronavirus, the event was held in a hybrid format that saw 300 speakers gather at PACIFICO Yokohama North to livestream 203 sessions. Over 6,500 attendees tuned in online.
Held Under a State of Emergency, CEDEC 2021 Focused on Flexibility to Meet the Needs of All Attendees
CEDEC 2021 is a professional business conference aimed at computer game developers, engineers, and programmers. It has been held since 2009. In previous years, the event has been held exclusively on-site, with company booths, lectures, and sessions.
The previous conference, in 2020, was held online as a result of the coronavirus pandemic. Preparations for the 2021 conference were also made with consideration of the pandemic. The conference, which took place in August, was held during a state of emergency. Despite this, speakers were able to gather at the venue to give their lectures.
Some of the speakers who had planned to come to Yokohama to present were unable to do so due to the state of emergency, and, as a result, some last-minute changes were required. However, speakers who were unable to travel to the venue were able to deliver their speeches from their own computers or devices or by streaming pre-recorded video. This was possible because the conference had been planned to be held online.
Special sessions called "Ask the Speaker" were organized to stand in for business card exchanges and question periods that are carried out at on-site events.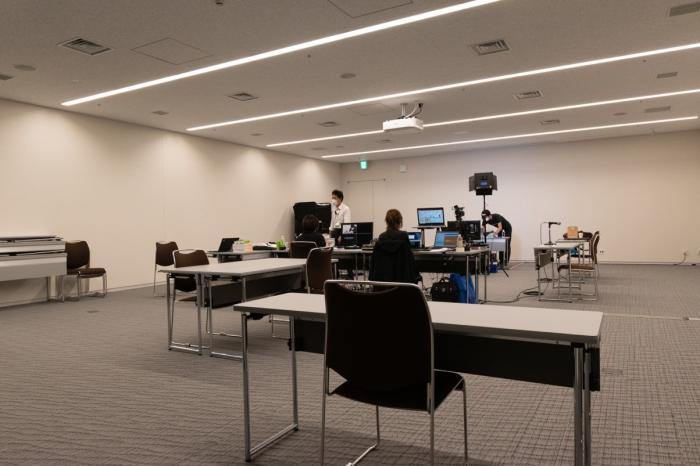 A Smooth Operating Environment is Essential for a Successful Event
Although an online event may appear smooth and problem-free from the perspective of attendees, if the staff managing the event is confined to a cramped area, optimal operation and infection control become impossible.
At CEDEC 2021, space for social distancing was ensured not only in the 12 rooms used for streaming, but also in the waiting rooms for lecturers and organizers. It was crucial that visiting lecturers and others involved could participate with peace of mind. As a result, infection control methods were as strict as they would have been for an on-site event.
Organizers are considering a hybrid format for future events as well. As CEDEC 2021 was well-received by both online attendees and those involved in streaming at the venue, organizers are keen to continue striving for a high level of satisfaction with hybrid events.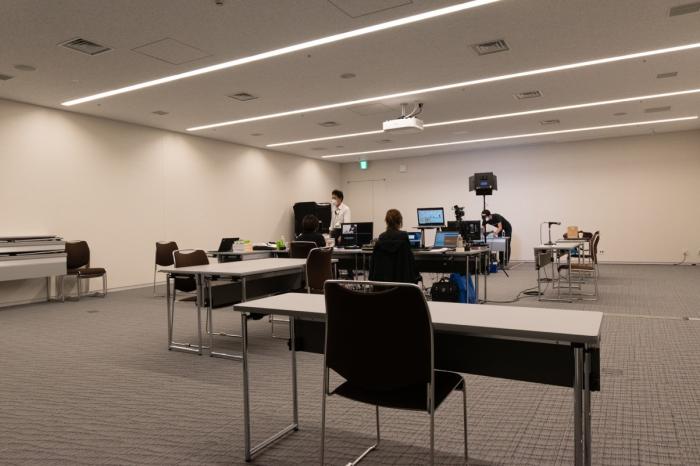 [Postscript]
CEDEC 2021 received support from the Yokohama Convention & Visitors Bureau through the Yokohama MICE Events Support Subsidy System. Yokohama has a large number of convention facilities and hotels adjacent to train stations that are suitable for large-scale online events that require a large number of meeting rooms and other rooms, such as the one introduced here. We offer a variety of support services for holding MICE events in Yokohama, including introductions to the most suitable facilities to meet the various needs of organizers.
Name of Event

CEDEC 2021(Computer Entertainment Developers Conference)

Dates

Tuesday, August 24 to Thursday, August 26, 2021

Venue

PACIFICO Yokohama North

Organizer

Computer Entertainment Supplier's Association