Overview of Yokohama
Getting To Yokohama
International Access
Yokohama is easily accessible from anywhere in the world thanks to the close proximity of two international airports.
Tokyo International Airport at Haneda and Narita International Airport, east of Tokyo, together handle more than 2,500 international flights with more than 80 airlines every week, meeting the needs of travelers from 111 cities in 44 nations.
That efficient and extensive network of air routes makes Yokohama an especially appealing venue for convention delegates from the nations of Asia, Europe and North America.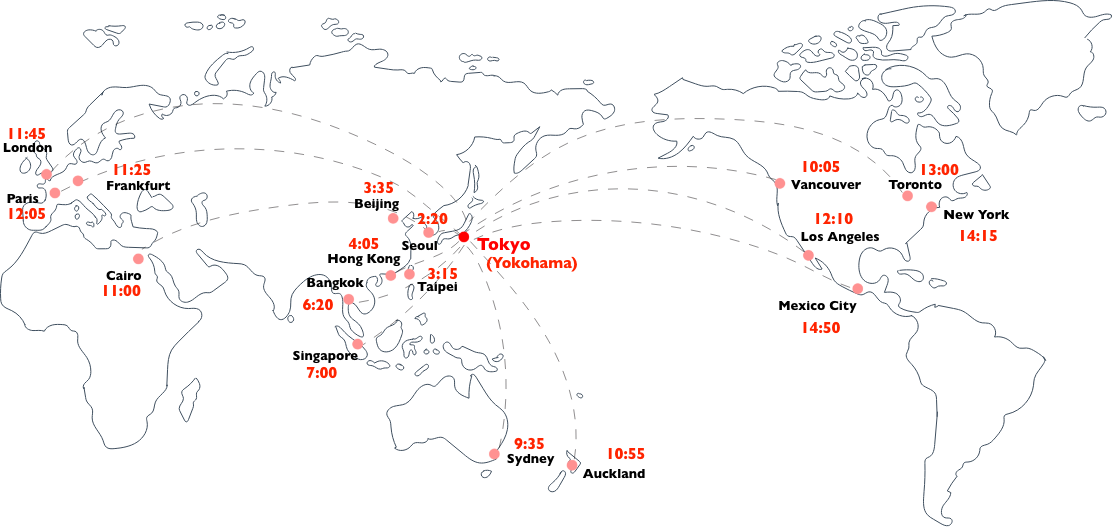 Domestic
Access
Positioned in the center of Japan's main island, Yokohama is a convenient gateway to other cities throughout Japan. Haneda Airport offers nearly 500 daily flights to 48 cities across the country, while the station for the world-famous Shinkansen - or "bullet train" - is just 11 minutes from Yokohama Station and has direct services to Kyoto and Osaka in about 2.5 hours, and to Fukuoka in 5 hours.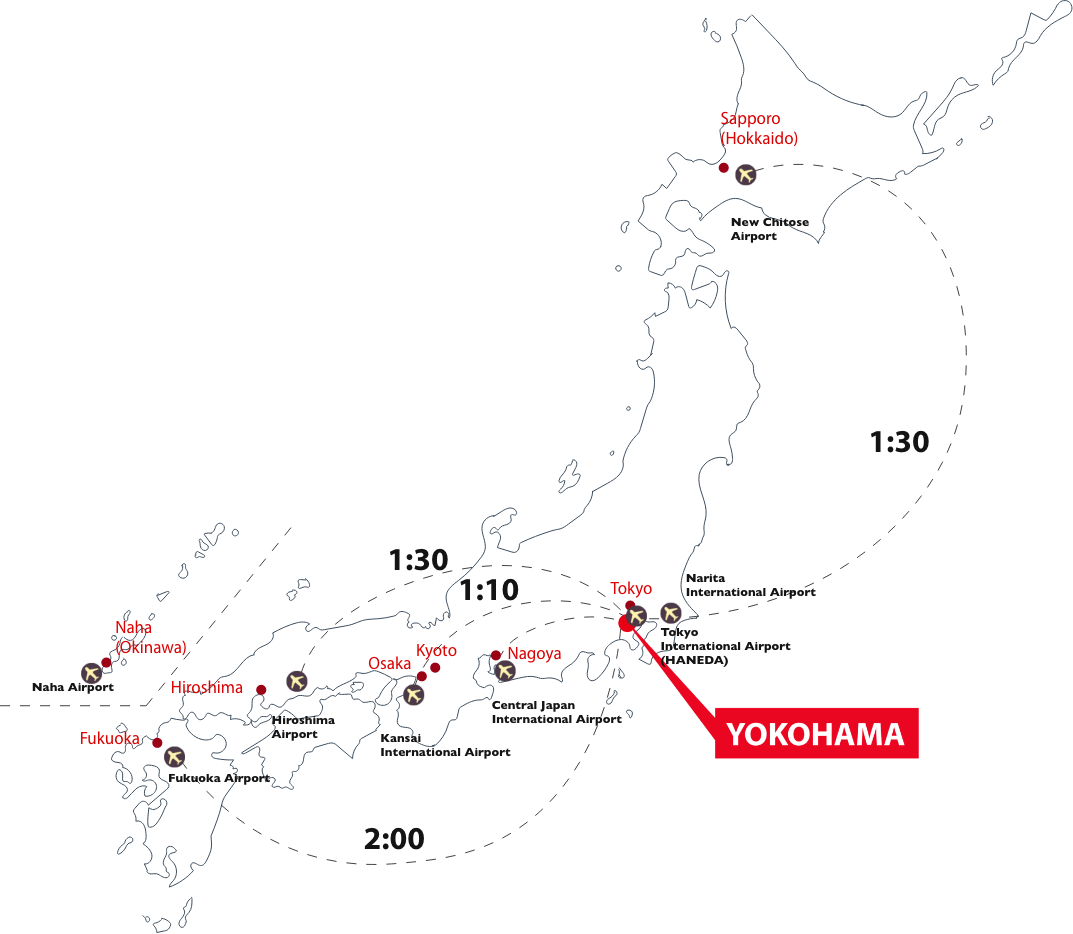 Train Networks in Yokohama and the Greater
Tokyo region Access within Yokohama
Yokohama is a very compact city. There are various ways to get around the city, including the Minato Mirai subway Line and overland trains with Japan Railways, as well as local buses, boats - and even rental bicycles.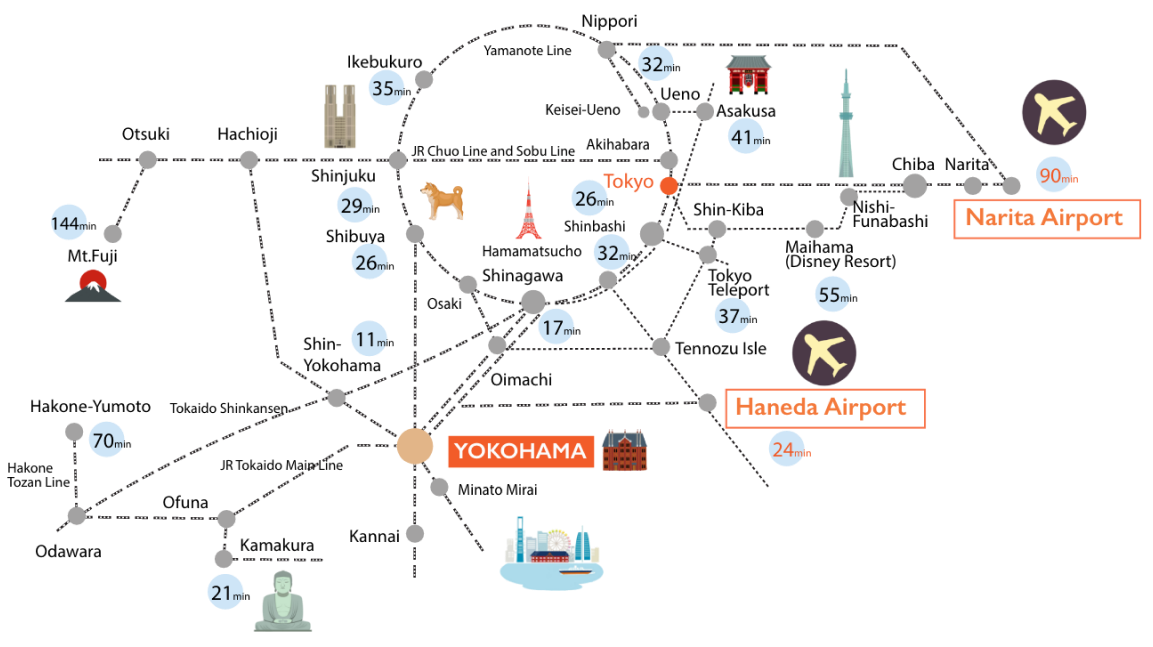 Accommodation
Yokohama offers a wide variety of accommodation, from five-star hotels to budget accommodation. There are over 17,000 rooms in the City, and approximately 6,600 rooms within walking distance from the main convention venue, PACIFICO Yokohama.