2022 Asia-Pacific Microwave Conference: Creating Synergy for the Smart Society (APMC 2022)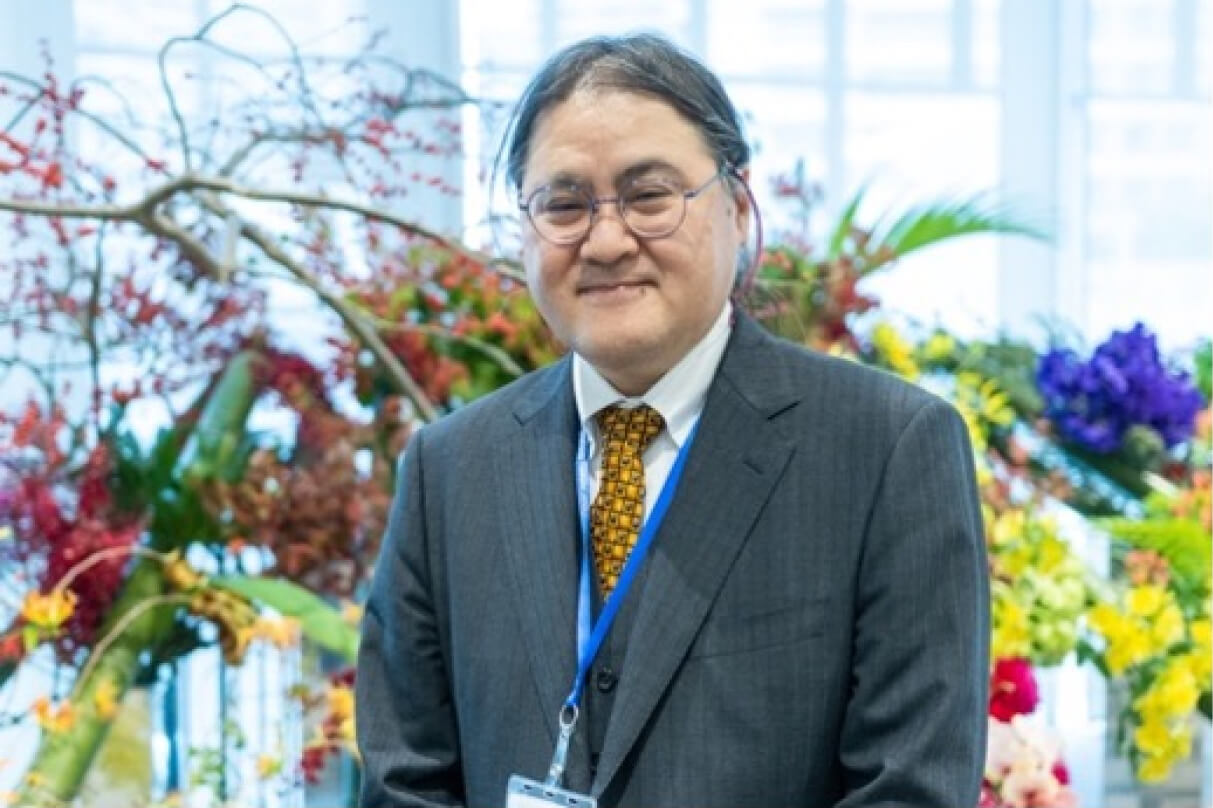 Prof. Yoshinori Kogami,
Chair, Steering Committee
The 2022 Asia-Pacific Microwave Conference (APMC 2022) took place on November 29–December 2, 2022, at PACIFICO Yokohama in the Minato Mirai harbor area of Yokohama, and as a hybrid conference, it was also accessible online. Prof. Yoshinori Kogami of Utsunomiya University, the chair of the Steering Committee, talked with us about the promising future of microwave technology, the buzzing city of Yokohama, and his surprising favorite night spot.
Expanding the scope of microwave technology in an eco-friendly way
The term "microwave technology" may first bring to mind the mobile phone. The scope of APMC 2022, however, extends far beyond the mobile-network technology of 5G, or even 6G. "Our conference is a place for academics to discuss how we can use microwave technology, not only for mobile phones but to benefit people's lives in a variety of ways," Prof. Kogami explains. "Whether it's in healthcare, energy sectors, or for surveillance technology, our aim is to utilize microwave radiation as a convenient, safe, and useful force for everybody."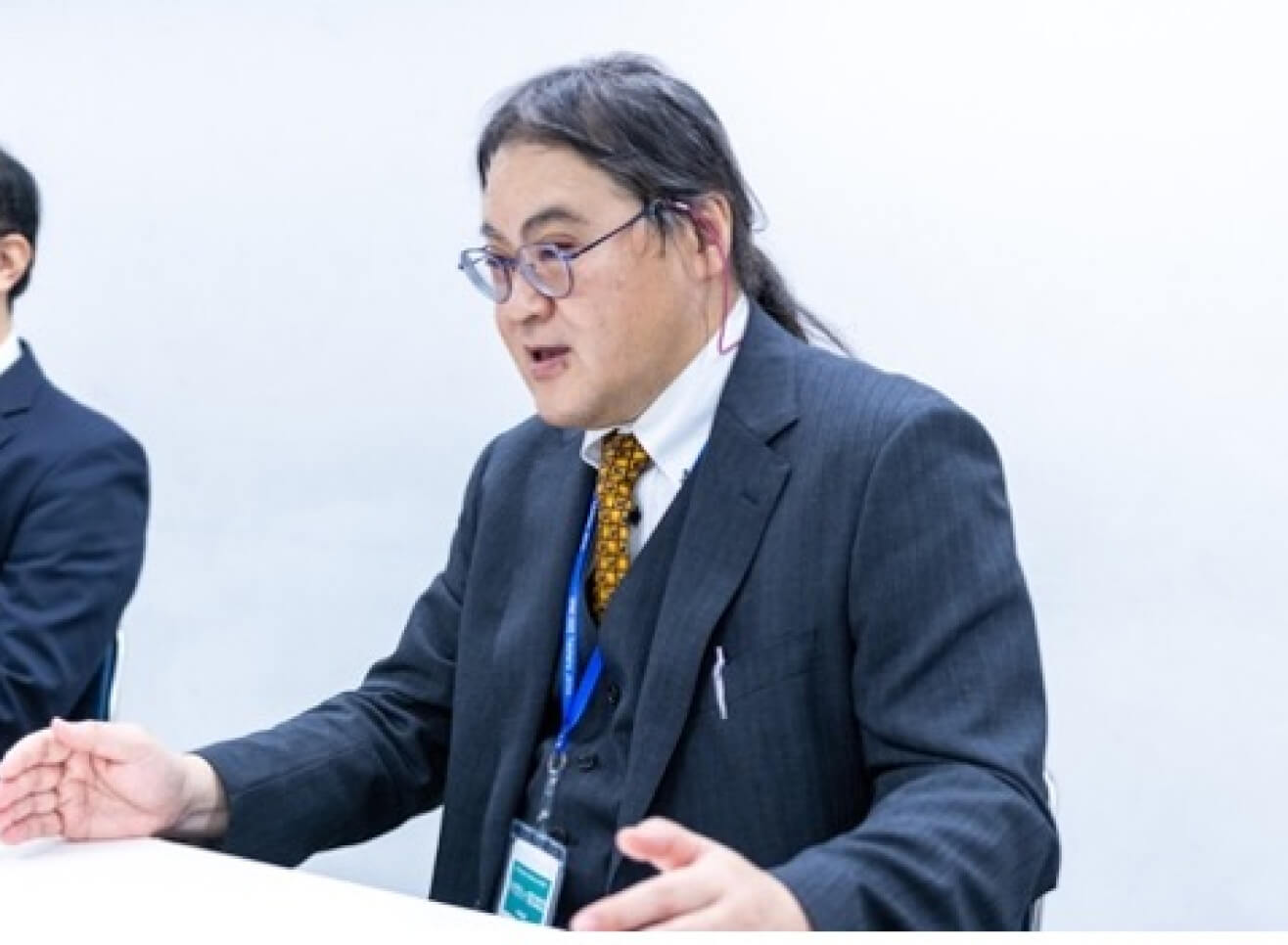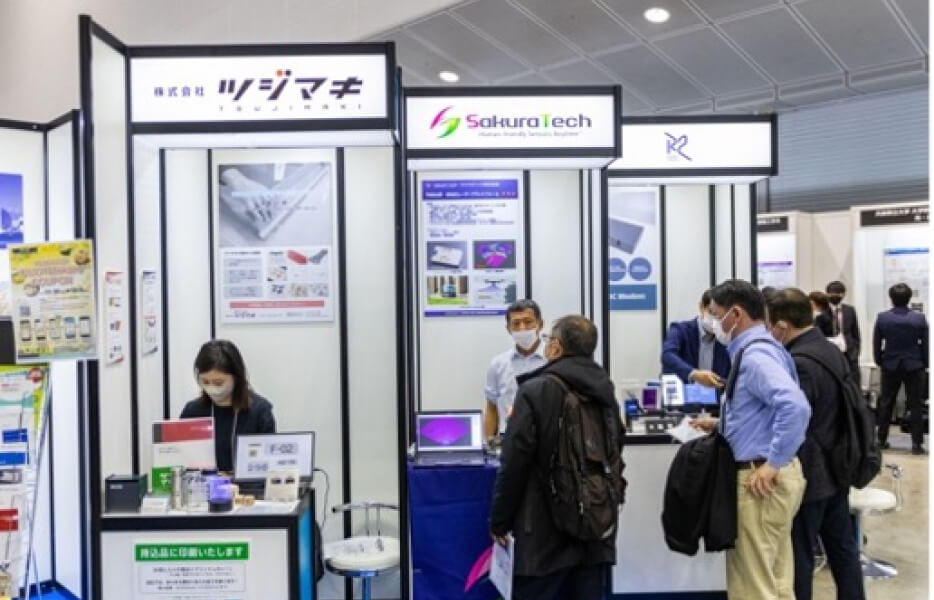 The YCVB sponsored booth shone a light on emerging technology from the Yokohama area.
At the Microwave Exhibition 2022, held in conjunction with APMC 2022, the exhibition hall was filled with booths set up by businesses to showcase their many clever uses of microwave technology. At Yokohama Convention & Visitors Bureau's (YCVB) sponsored booth, Sakura Tech Corporation, for example, creates imaging sensors that can measure the vital signs of several people at the same time, and Tsujimaki uses microwave technology in laser marking and inkjet printing. In conjunction with the many international conferences held in Yokohama, YCVB takes every opportunity to showcase emerging technologies from leading companies based in the city, and provides support to connect organizers with appropriate exhibitors.
Yokohama's historical parallels with microwave technology
People from thirty-three countries attended APMC 2022 in person, and academics from forty countries submitted papers for the conference. Given such international participation in the conference, PACIFICO Yokohama was the ideal destination because of its easy access from Tokyo's Haneda Airport. There was, however, a more profound reason for choosing Yokohama as the host city. Prof. Kogami points out, "Yokohama has an interesting history that draws parallels with microwave technology. The feudal era Tokugawa Shogunate's castle was based in a vast area called Musashi Province that stretched from present-day Saitama through Tokyo to Yokohama. It was in this area that a great network of canals was built, which became indispensable in the daily lives of the people of Musashi—ferrying food, water, and everyday goods along their routes. Much like these canals, our conference as a similarly convenient and useful network, and I view microwave technology as essential for people's daily lives, hence the historical significance of choosing Yokohama as the conference venue for APMC 2022."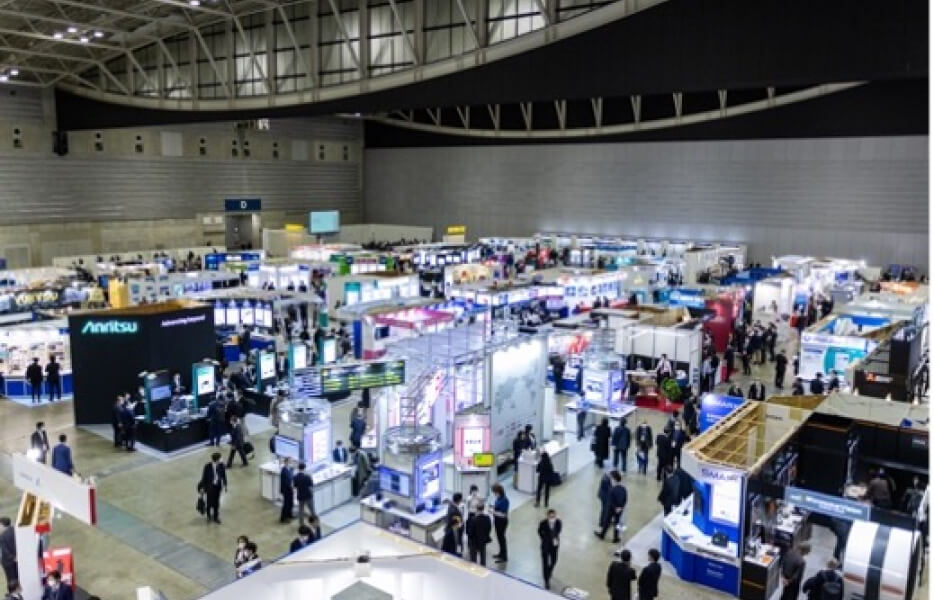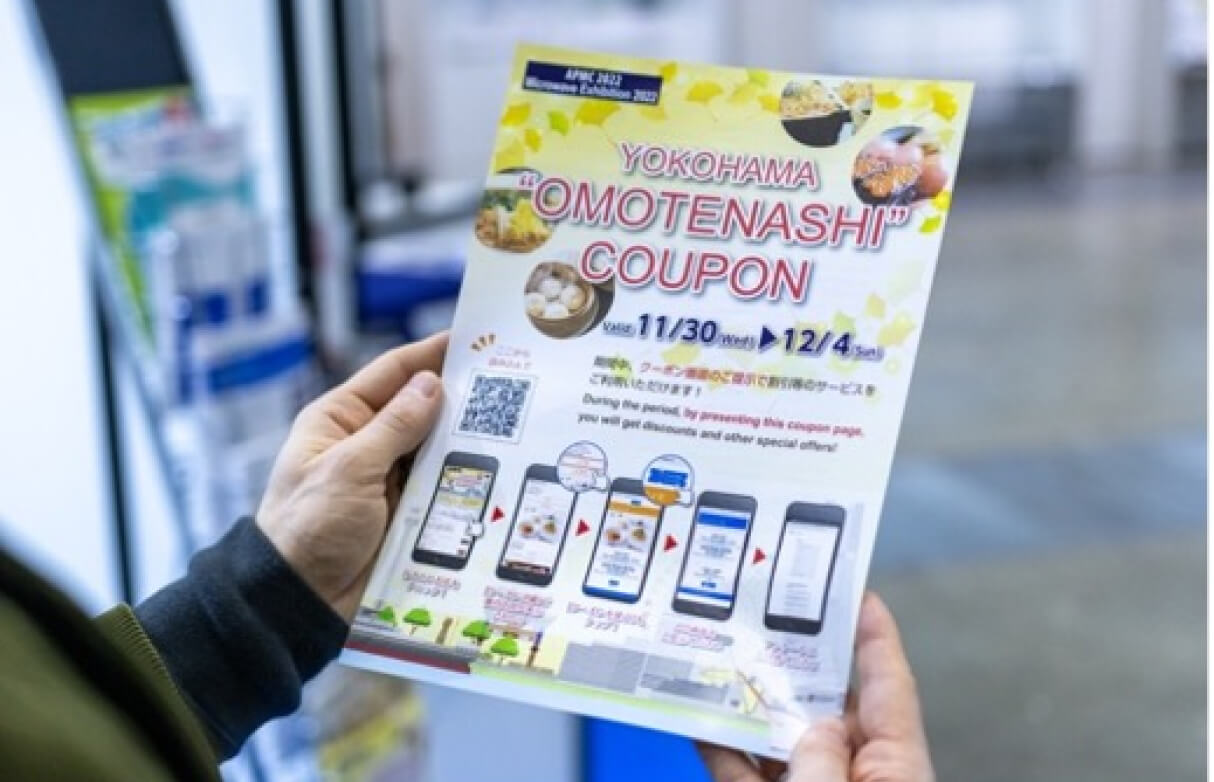 Experiencing Japan's famous hospitality and gourmet foods in Yokohama
Foreign attendees of APMC 2022 experienced no shortage of Japan's renowned hospitality. A grand ikebana flower arrangement by artist Hideki Yamamoto, fittingly designed to represent microwave radiation, was created and displayed at the Welcome Ceremony on the first day. Also, YCVB's "Omotenashi Coupon" campaign granted attendees numerous discounts for sightseeing and dining facilities in Yokohama, which they could enjoy in their free time.
Prof. Kogami himself admits to being partial to the tasty gourmet foods on offer around Yokohama. And he makes another sheepish admission: "I'm also a frequent patron of the Noge-cho area." This buzzing nightlife hub with its many retro izakaya and low-key jazz bars is just one of Yokohama's many entertainment districts. Needless to say, attendees of APMC 2022 were able to take advantage of plenty of sightseeing, shopping, dining, and entertainment facilities during their stay in the vibrant city of Yokohama.
Ensuring peace of mind for in-person academic debate
Prof. Kogami stresses the importance of face-to-face academic discussion, especially after the (now lifted) restrictions experienced during the pandemic: "I felt renewed appreciation for the opportunity to meet in person. Since we are considering ways to expand microwave technology from the humanitarian perspective of improving people's lives, I believe it is particularly important to meet with fellow academics face-to-face and share ideas, since our joint aims relate directly to the real human experience." To ensure a safe and secure conference, YCVB, organizers, exhibitors, and attendees worked together to implement strict but non-intrusive safety measures.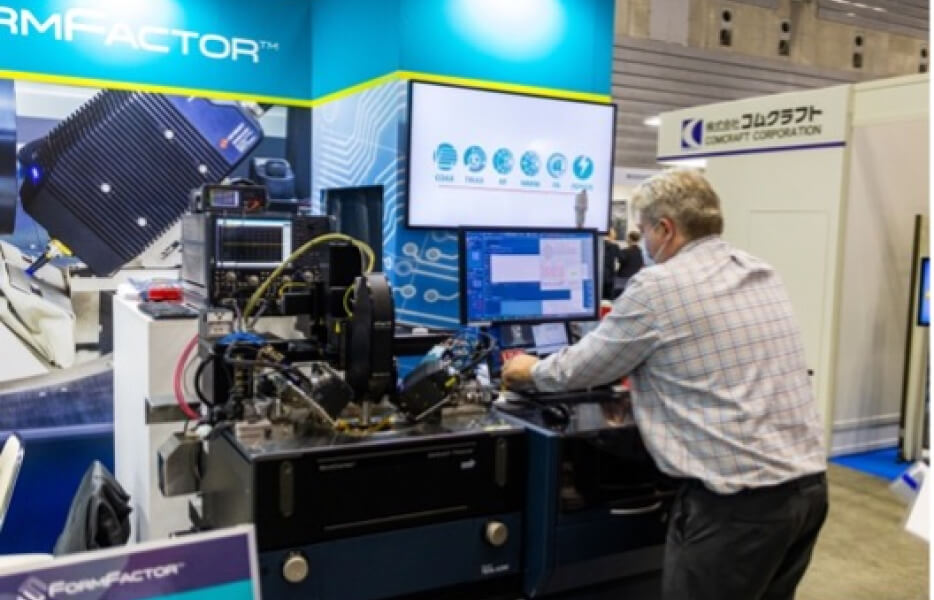 Exhibitors and attendees from around the world demonstrated innovative application of microwave technology.
About APMC 2022:
Congress Name

2022 Asia-Pacific Microwave Conference (APMC 2022)

Organizer

APMC 2022 Steering Committee

Date

29 - December 2, 2022

Website

https://apmc2022.org/a/information.html