Strengthening connections in Asia: The 11th International Conference on Fine Particle Magnetism (ICFPM 2022)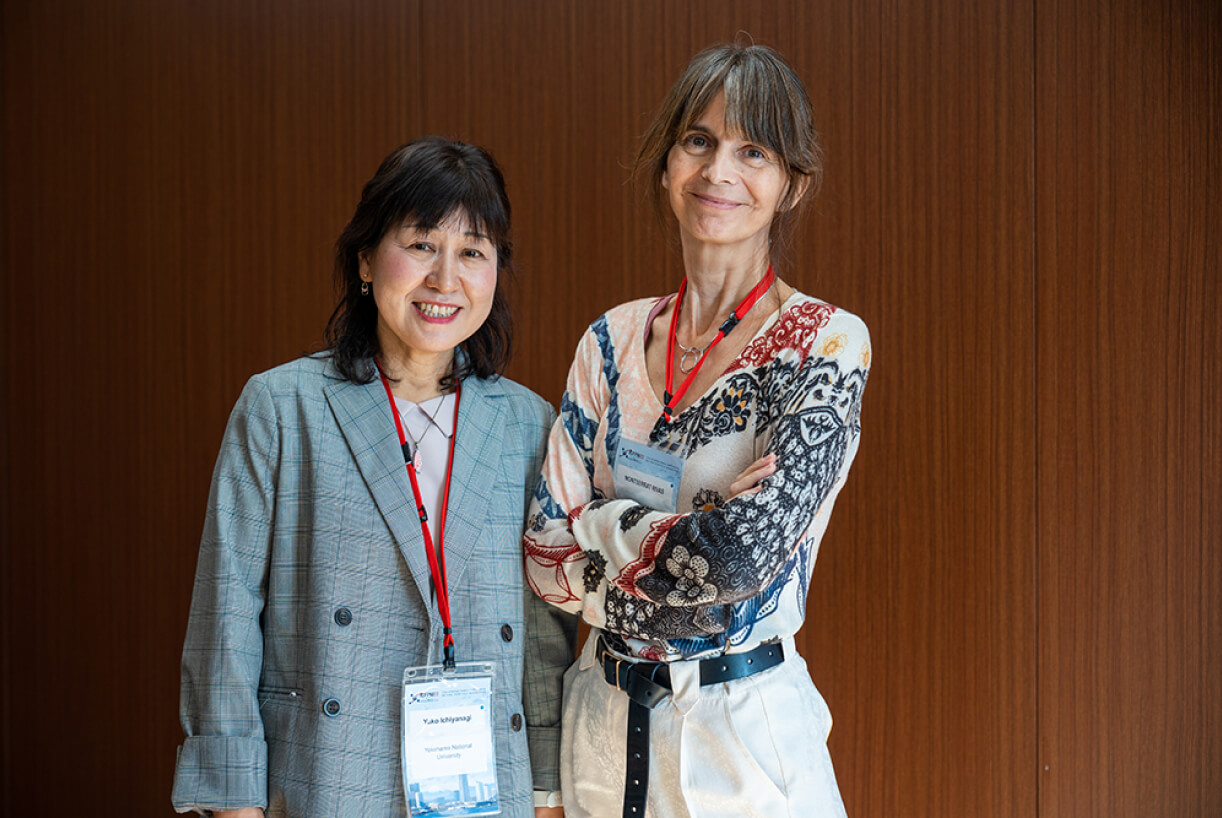 Prof. Yuko Ichiyanagi,
General Co-Chair, Organizing Committee
Prof. Montserrat Rivas,
Steering Committee
The 11th International Conference on Fine Particle Magnetism (ICFPM 2022) took place on October 16–21, 2022, at the Yokohama Symposia conference venue overlooking the Yokohama Harbor. Prof. Yuko Ichiyanagi of Yokohama National University was the co-chair of the organizing committee, and she shares her reflections with us here, joined by Prof. Montserrat Rivas of the University of Oviedo, Spain. Prof. Rivas led the organizing committee for the 10th ICFPM in Spain in 2019 and also served on the steering committee for this year's conference.
Solving societal issues with magnetic nanoparticles
Nanotechnology, although dealing with the very small, holds an extremely large place in modern scientific research. Within that technology, magnetic nanoparticles, with their many useful properties, are attracting attention in the biomedical, material science, engineering, and environmental fields.
The professors point out that magnetic nanoparticles offer great promise for the solution of many of today's serious problems. Prof. Rivas adds, "in the healthcare field, for example, applications include the diagnosis or early detection of cancer and preventing infectious diseases such as pneumonia, which is the largest infectious cause of deaths in children worldwide." Magnetic technology can also be used to detect toxins in both fresh water and seawater, identify biohazards, and improve food safety.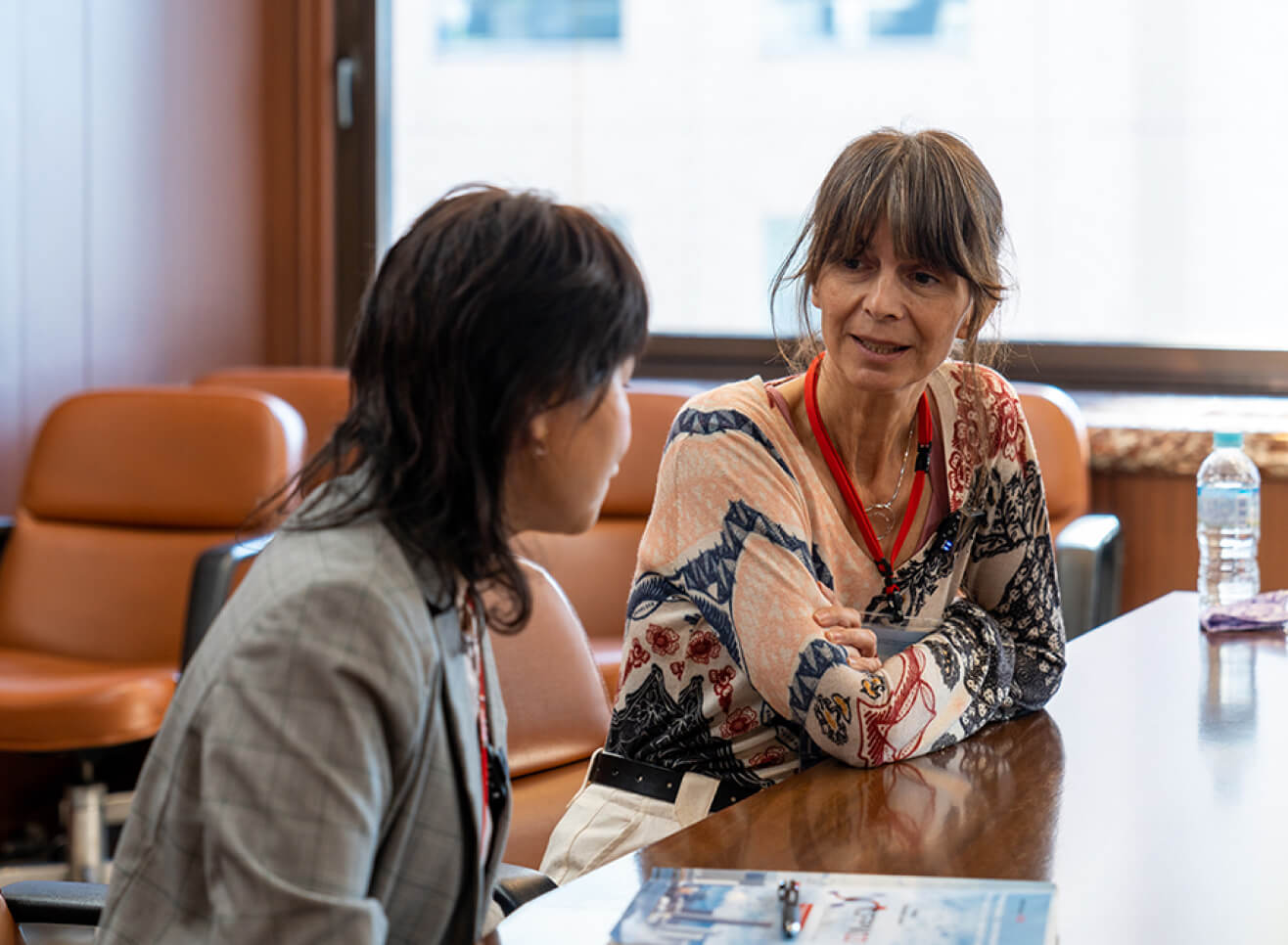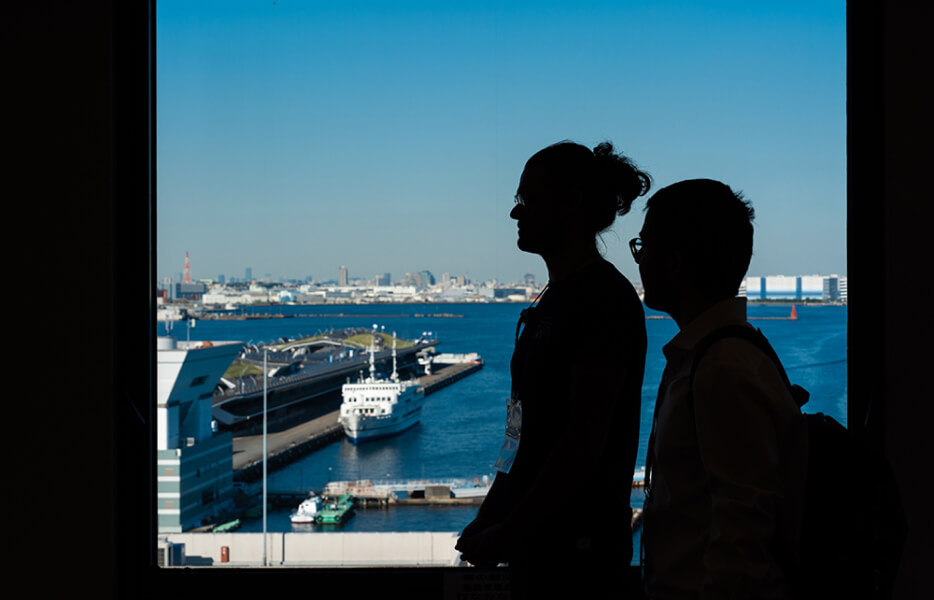 Sea views from Yokohama Symposia over the harbor
Planning a conference during a pandemic
Prof. Ichiyanagi and the organizing committee are pleased that the ICFPM came to Yokohama. "We made a presentation for our bid during the 2019 conference in Spain, and we succeeded in bringing this event to Asia for the first time," she says.
Although planning for the 2022 conference had been under way for several years, as the date approached, it became uncertain whether an in-person event could be held. The conference was originally scheduled for June, but because of the COVID-19 pandemic and Japan's closure of its borders to most international visitors, the organizers faced a dilemma: proceed with the original date as an online-only event or postpone in the hope that borders would be reopened in time for the rescheduled event.
"The organizing committee decided to postpone the conference, and all who attended were very grateful they did, as we could have this wonderful opportunity to meet face to face," says Prof. Ichiyanagi. The borders reopened in time for the conference, and participants were able to acquire the appropriate travel visas as needed. Over 150 people from 25 countries participated in the conference, including about 20 people who joined the proceedings remotely. The lessons learned during this period have led to improved handling of remote attendance at such events.
Creating opportunities
Prof. Ichiyanagi says that planning an international conference during a time of such uncertainty was stressful, but being able to welcome so many people to Yokohama and facilitate exchange between Japanese and international researchers made all the effort worthwhile. "Research in the magnetic nanoparticle field is concentrated mostly in Europe and the United States, but this time, many Japanese researchers have been able to join the community." Reaching researchers from Asia only expands the field, and bridging the existing community with different approaches from Japan, and Asia as a whole, is a key advantage for organizers looking to revitalize their conferences. Prof. Ichiyanagi notes that, even before the conference date was finalized, YCVB was unwavering in its support. The organizing committee is grateful for the assistance it received in bringing this event to fruition.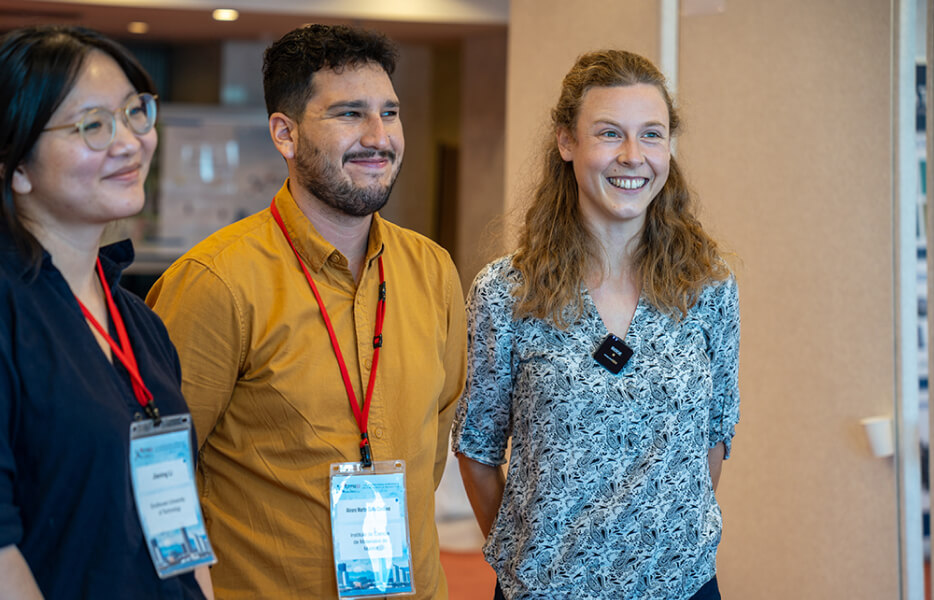 Pre- and post-doctoral students from the Netherlands, Spain, and Switzerland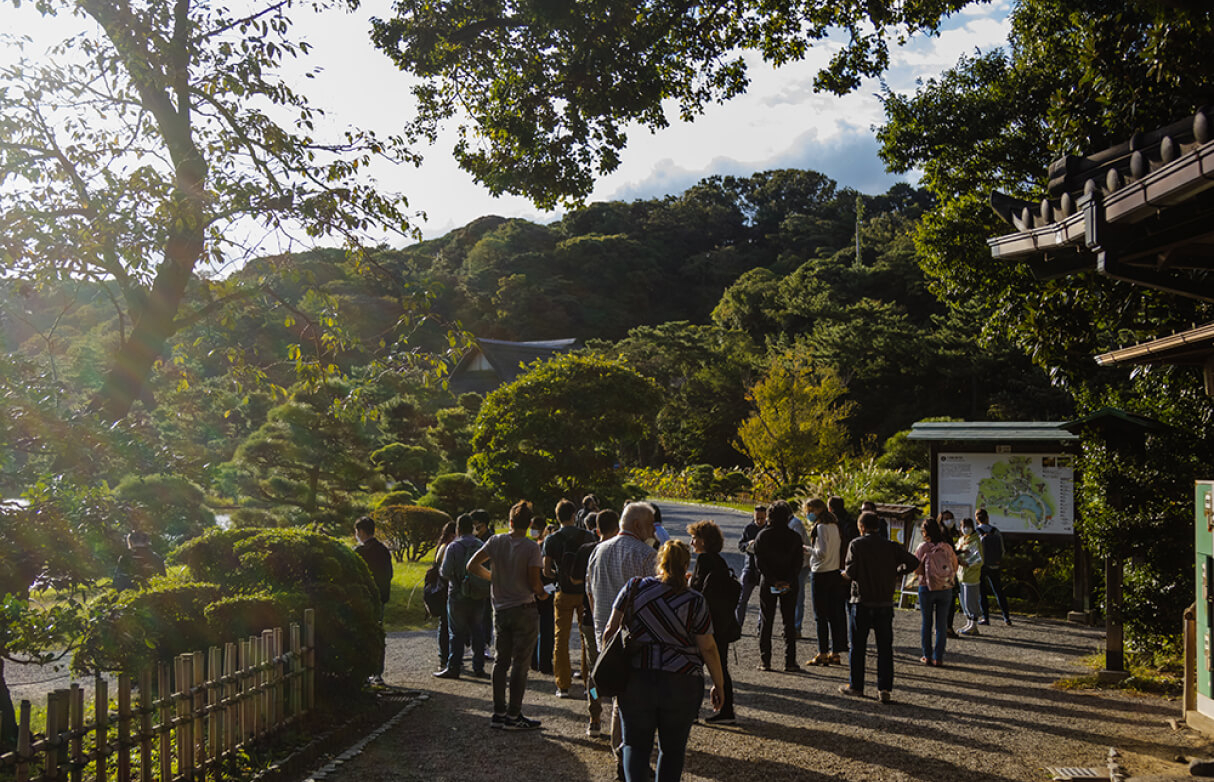 Excursion to Sankeien Garden
Yokohama: The ideal choice
Prof. Ichiyanagi and Prof. Rivas both believe strongly that Yokohama was an excellent choice as the host city. Not only is Yokohama accessible from Tokyo's Haneda Airport, but it has the infrastructure and attractive qualities that conference participants seek.
"You can easily walk from top-class hotels to the conference venues, and yet you are very close to the sea and beautiful parks. What's more, Yokohama does not feel so crowded; there is a calm atmosphere that I appreciate," says Prof. Rivas, who is visiting Japan for the first time.
She particularly enjoyed visiting the traditional Sankeien Garden in an optional tour for participants. "The garden had a very peaceful, spiritual atmosphere. I was able to sit down and relax in a way that I have not found in any other place for a long time," she says with a smile.
Prof. Ichiyanagi points out that not only is Yokohama rich in nature and cultural traditions, but it is also a hub for science and technology, with many universities and corporate research centers.
Looking to the next generation
A tangible benefit for Japan in hosting the conference was the opportunity for the next generation of Japanese researchers and scientists to connect with conference participants. A number of university students attended the conference as volunteers, and some even presented their work. "Networking is very important for them, as it builds the community and offers them visibility. It opens up pathways for them to reach out to professors for assistance and collaboration in the future," Prof. Ichiyanagi explains.
Looking ahead, both professors hope that through international conferences like this that reach a wider audience, it will increasingly publicize how scientific research is improving all our daily lives, thereby helping the public to better understand why research is so important and necessary in this field.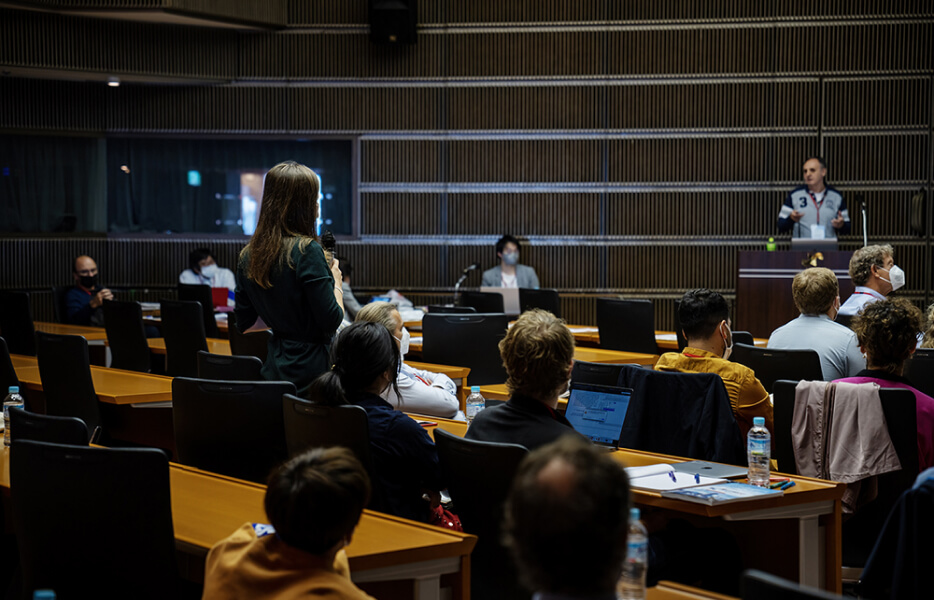 About ICFPM 2022:
Congress Name

The 11th International Conference on Fine Particle Magnetism (ICFPM 2022)

Organizer

ICFPM2022 Steering Committee

Website

https://web.apollon.nta.co.jp/icfpm2022