Attendees from over 30 different countries gather for the largest international microwave conference in the Asia-Pacific region
Published:3/14/2023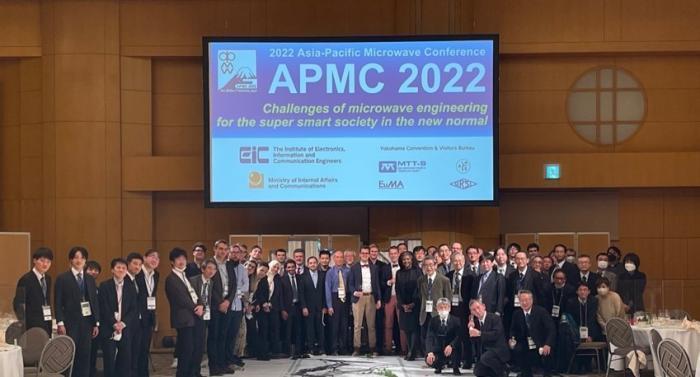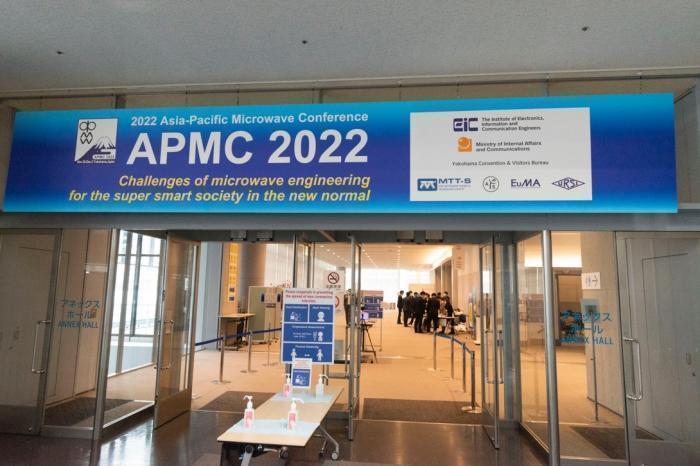 The Asia-Pacific Microwave Conference (APMC 2022) was held at PACIFICO Yokohama for four days from Tuesday, November 29 to Friday, December 2, 2022. 519 participants attended the four-day event, including 151 foreign atendees hailing from 38 different countries. In addition, 3,822 people registered to attend the Microwave Exhibition 2022, which was held in conjunction with the conference within PACIFICO Yokohama.
Yokohama's parallels with the development of microwave technology
APMC is one of the three major microwave conferences in the world, along with IMS (IEEE MTT-S International Microwave Symposium) in the United States and EuMW (European Microwave Week) in Europe. Yokohama was chosen as the venue for APMC 2022 thanks to its excellent facilities and historical paralells with the development of microwave technology. APMC 2022 organizers point out that Yokohama's intricate canal network grew in response to demand for more convenient connections between people – as did microwave technology. Hence, the buzzing metropolis was deemed to be the perfect host city for this exciting conference.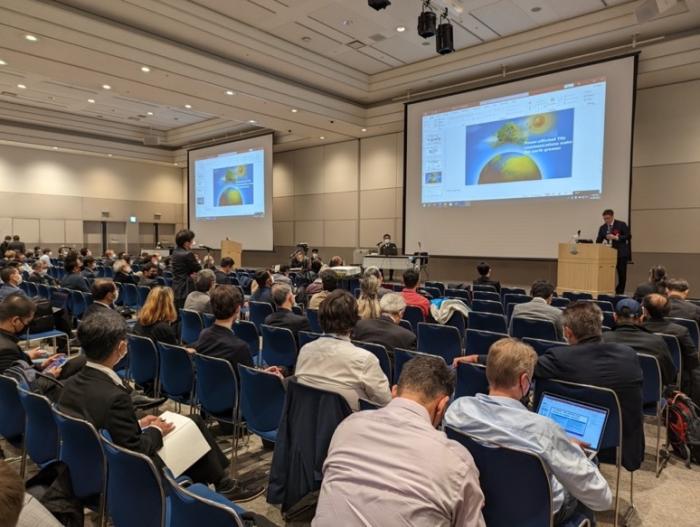 A taste of Japanese hospitality for foreign guests
Japanese floral artist Hideki Yamamoto created a beautiful flower arrangement inspired by shapes of microwave radiation during the welcoming ceremony, which was then displayed in the foyer of PACIFICO Yokohama to greet attendees. Later on December 1, a banquet was held at the Yokohama Bay Hotel Tokyu, with many international participants in attendance. These overseas guests were particularly impessed by the delicious Japanese food and dynamic cultural performance by calligrapher Nanami Nanazawa.
An opportunity to realize the importance of face-to-face academic discussion
Microwave research covers a wide range of sectors, from communications, to medicine, to sensors and energy, yet real-time face-to-face academic discussion and debate remains crucial to its improvement, just as in many other fields. Although technological advances have enabled MICE events to now be held in a hybrid format, APMC 2022 successfully demonstrated that real interaction among participants remains at the core of the latest technological innovations.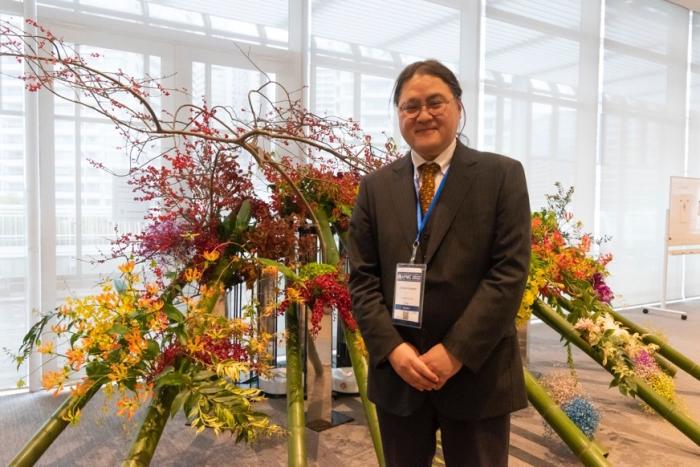 [Postscript]
The Yokohama Convention & Visitors Bureau (YCVB) provided support for The 2022 Asia-Pacific Microwave Conference through the Safe and Secure MICE Events in Yokohama Support Subsidy system. YCVB provides various kinds of support so that conferences and events can be held safely and securely in Yokohama. For more information, click here .
Name of Event

The 2022 Asia-Pacific Microwave Conference)

Dates

Tuesday, November 29 to Friday, December 2, 2022

Organizer

The Institute of Electronics, Information and Communication Engineers